We had Evangelist Milton Martin Jr. at The Imprint Church July 16th and our church hasn't been the same since. From the time he took the microphone, he began speaking directly to the hearts of my congregation. The things he called out were things I knew about as a pastor but others did not know about. He addressed issues in the Spirit that ONLY God could have directed him to do. His messages were anointed and straight out of the Word. I highly recommend this man of God. What was begun in his services is continuing in the hearts of my people. Thank you Brother Martin for being a spiritual father in the faith. My wife, myself, and The Imprint love you very much!
Pastor Tyler Jernigan

Imprint Church
Wallace, NC
Evangelist Milton Martin Jr, attended the New Mexico and El Paso CHURCH OF GOD ministers meeting back in October 2016. He connected very well with our ministers and pastors of the state and preached for some of them and specifically ministered to them around the altars during our night service! I recommend him for revivals and weekend services. He will be prayerfully and spiritually prepared to be a blessing to the local church through his prophetic evangelistic ministry! If you're a pastor with any questions please call me at

423–595–6614

and I would be glad to speak to you in regard to this wonderful man in whom is a gift of the kingdom of God.
Blessings,
Bill Claypoole
Administrative Bishop for the Church of God in New Mexico – El Paso.
Dear Milton,
God's richest blessings to you and your wife, Lynn, on your 25th anniversary of fulltime evangelistic ministry! Joni and I congratulate you for being faithful to advance the kingdom of God, and we thank the Lord for the anointing that is upon your life. What a blessing to be a part of God's glorious plan of redemption, as we labor together, as covenant partners, for the sake of the Gospel! As ministers of the Word of God, we have been divinely equipped to accomplish our journey with the power and authority. Joni and I pray that, as you have remained faithful to the plan and purpose God has for you, the years to come will bring forth a bountiful harvest of souls and that your life and ministry will overflow in the double, double anointing of God. May you be blessed in all you set your hands to do! May you never know lack, and may you continue to flourish in the gifts and the calling God has given you. You are a blessing in the body of Christ, and to Joni and me, as well. We love you, and "Happy Anniversary!"

Yours for the harvest,
Pastor Rod Parsley
World Harvest Church, Columbus, OH

**Pastor Rod Parsley of World Harvest Church appointed Evangelist Milton Martin, Jr. as an International Area Director Evangelist for the fellowship in April 2005.**
Dear Brother Martin,
Greetings in the powerful name of Jesus. It was good to see you at Pastor Rod Parsley's Dominion Campmeeting. I want to add my voice to all the others who are congratulating you and Lynn for 25 years of faithfulness to the work of the Lord. I know personally the sacrifice and dedication it takes in the times we are living in to reap the harvest for the Kingdom. I want to encourage you with this scripture: "Therefore, my beloved brethren, be ye steadfast, unmovable, always abounding in the work of the Lord, forasmuch as ye know that your labour is not in vain in the Lord (1Corinthians 15:58). Keep up the good fight! May the lord richly bless you!

In Christ's powerful love,
R.W. Schambach
Tyler, TX
To whom it may concern:
I am happy to recommend Bro. Milton Martin, Jr. who ministered

in

two services at our 25th Anniversary celebration in October of 2011. He has a beautiful gift from God in the Gift of Healings and Miracles. My daughter Rhonda was born with

multiple

birth defects including being totally deaf

in her left ear

.

For over

35 years

her mother has prayed and believed for her healing.

Bro. Martin received a Word of Knowledge concerning a

deafness in the

left ear being healed.. From total deafness she now has about 50% restoration and it is improving daily. We had two people, one a little girl, with blindness in one eye, both were healed as he prayed for them. We have scheduled Bro. Martin for a revival in April of 2012. We are expecting more of the same

!

Faith Cathedral World Outreach Center



The first time I met Brother Martin was in Moscow, Russia. I have never met anyone with a greater passion for souls.

As long as I've known Brother Milton, Jr. and worked with his ministry, he has never changed. Milton, Jr. is one of the most devout, enthusiastic and humble servants for Jesus Christ I know.

He certainly makes a great effort to have revival wherever he goes.

Paul Henson
Director of Spirit Care Ministries
Church of God Headquarters
Cleveland, Tennessee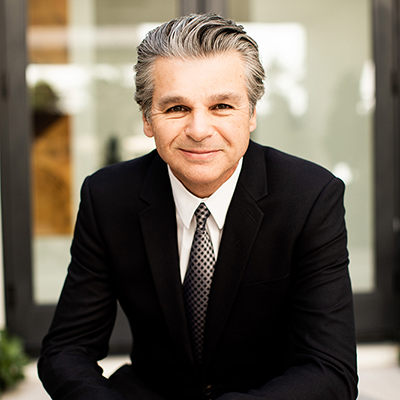 Dear Milton,
How honored I was for you to preach in my pulpit. The anointed message you brought truly impacted the lives of my congregation. I thank God for using you in the gifts of healing. During the altar service, people were being healed physically, emotionally, and spiritually. Likewise, we have been blessed when the Lord uses you in the gift of prophecy. It is a blessing for me to know while I was away ministering, my pulpit could be entrusted to you. You and your family are valuable assets to Free Chapel.

Thank you for all you do for the Kingdom of God. I'm looking forward to working with you on the mission field and our next time of fellowship.

Jentezen Franklin
Senior Pastor
Free Chapel Worship Center
Gainesville, Georgia
To whom it may concern,

The Reverend Milton Martin has given himself to evangelism for many years. He has preached many crusades and revival services standing alongside with well-known ministers such as Jentezen Franklin, Rod Parsley, Perry Stone and R. W. Shambauch. Milton is sensitive to the needs of pastors and their congregations. I have received numerous calls reporting the tremendous results of his ministry.
Brother Martin has also labored among the Native American Indians in the South West. He carries a great burden for the work there.
I can recommend him and believe he will bless your church!

God bless,
Timothy M. Hill


Assistant General Overseer






It is with great joy that I recommend the ministry of Milton Martin, Jr. I have known Milton for many years. I have observed his faithfulness to the Lord and his passion for the lost. His preaching ministry is confirmed by the operation of the gifts of the spirit. Many outstanding miracles have followed the prayer of faith in his crusades. On several occasions Brother Martin gave me a personal word from the Lord that in each case proved to be accurate and brought encouragement.

I believe any church would be blessed to experience the anointed ministry of this end time servant of the Lord!

Perry F. Stone, Jr.
International Evangelist
President of Voice of Evangelism
Cleveland, Tennessee






To whom it may concern

,



Evangelist Milton Martin has become more than just a dear brother to my wife Heather and I, but rather family.

He came to our church, though the numbers were small, it did not deter him for a moment but he rather said," Brother, we're going to have us a move of God, and when, man can't, God can."

I can truly say, what motivates that man is opportunity to preach the word, see God move in the lives of others and to truly serve in any area needed.

He stayed with us in our home and we had three wonderful nights of revival. He brought fourth many prophetic words, in which we are believing God to bring to pass, and a few people received healings in our church including my wife.

She had terrible issues with her knees being swollen, and in pain often. Brother Martin got a word for her and prayed over her knees, and she received her miracle, and has been pain free since!

We had a wonderful time with brother Martin, and is always welcome at our church and we could not say enough about his integrity as a Man of God. You will be blessed by having this brother coming to

your church.

From all of us at River of Life,
God Bless you brother Martin and may the peace of God rest upon you and the Glory of the Lord be with you.





Sincerely,
Pastor Michael Drouin


River Of Life Church

New Castle, IN




Member of the World Harvest Church Ministerial Alliance under Pastor Rod Parsley






It was a pleasure and powerful time in the Lord this weekend at Eagle Heights Worship Center here in Springfield, MO. July 5-7 was our Freedom Revival. Evang. Milton Martin Jr. blessed us with the preaching of the Truth that we needed and flowed in the Gifts. Amazing accurate Words of Knowledge and Prophecy by the Holy Spirit. Had One man instantly healed of deafness on Sunday Night.
Somethings that he told our people only God and personal family knew. I recommend this Anointed Ministry.
Pastor Don McClintock
Senior Pastor of Eagle Heights Worship Center